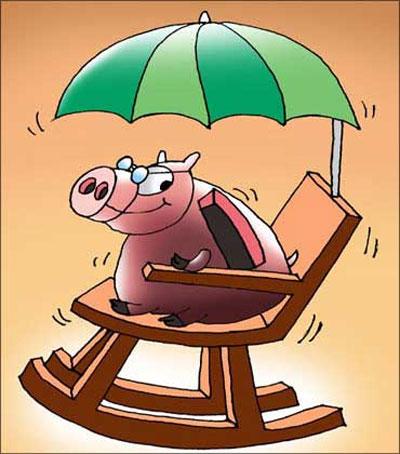 Retirement fund body EPFO settled 10.26 lakh claims in May and 86 per cent of them were resolved within 20 days.
Last month, the Employees Provident Fund Organisation (EPFO) had asked its over 120 field offices to settle claims within 20 days as against the mandated 30-day time frame.
"EPFO settled 10.28 lakh claims in the month of May 2014.
32 per cent of this settlement has been made within 3 days and 86 per cent within 20 days," said a press statement issued after the review of EPFO's performance by its Central Provident Fund Commissioner K K Jalan.
Jalan also noted in the review that the return rejection ratio of claims has come down to 12 per cent till May-end during this fiscal. Thus 12 per cent of the total claims were rejected or returned during April-May period.
The lower return rejection ratio of claims indicate about the efficacy of the EPFO officials who receive and handle their settlements.
In May, EPFO received deposits of Rs 6,500 crores (Rs 65 billion) which, is 200 crores more than what was received in April this year.
EPFO had received Rs 71,195 crore (Rs 711.95 billion) as incremental deposits from its subscribers under social security schemes run by it during 2013-14, which was 16 per cent higher than Rs 61,143 crore (Rs 611.43 billion) collected by it in 2012-13.
More than 11.60 crores members'accounts have been updated till May-end, which was almost 80 per cent of the total workload of EPFO for the year. Updating of accounts help EPFO provide its subscribers the information about their PF accounts on real time basis.