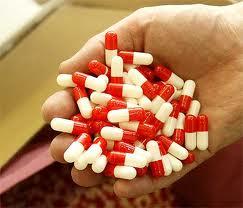 Pharma major Pfizer India on Wednesday said the respective Boards of Directors of Pfizer Ltd and Wyeth Ltd will meet on November 23 to consider the merger proposal and an interim dividend.

In the international market, Pfizer completed its acquisition of Wyeth in 2009.

However, the Indian arms of both the companies remained two separately listed entities on the domestic stock exchanges, Pfizer said in a statement in Mumbai.

Pfizer is the second biggest foreign multinational after GlaxoSmithKline in terms of domestic sales of drugs.

The company jumped 5 per cent to Rs 1,415 and Wyeth soared 20 per cent to Rs 776.80 on the BSE ahead of their board meeting later this week to consider a scheme of amalgamation between the companies.
The image is used for representational purpose only