Getting tough, the Income Tax department has sent letters to additional 35,000 assessees who do not file returns.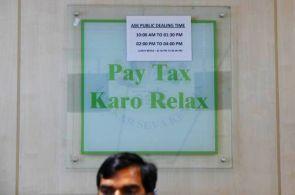 "The Income Tax department has sent letters to another batch of 35,000 non filers ... With this latest batch, the department has now issued letters in 210,000 high priority cases," an official statement said.

The I-T department has already identified 12 lakh (1.2 million) assessees who do not file returns and are doing their follow-up action on them.

The department has prepared a list of non-filers based on their information records.

"The response to this initiative has been very encouraging and a large number of tax payers have paid taxes and filed I-T
returns," the statement said.
Besides, a compliance management cell has also been set up to monitor return filing and tax payment of the target segment, it added.
The letters sent contained the summary of the information of financial transaction(s) along with a customised response sheet.
The finance ministry officials had verified the record of annual information return (AIR), Central Information Branch (CIB) and TDS/TCS returns.
These letters were part of the exercise to augment revenue undertaken by Chidambaram after he assumed charge of the Finance Ministry in August last year.
The government plans to collect over Rs 6.68 lakh crore (Rs 6.68 trillion) from direct taxes during the current fiscal, up from Rs 5.65 lakh crore (Rs 5.65 trillion) in the previous fiscal.