Balanced funds are generally equity-oriented with at least 65 per cent exposure to equities and the rest of the corpus invested in fixed income securities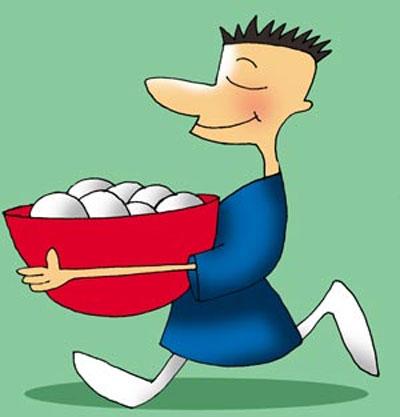 Investors are always looking out for the best investment opportunities and with a huge array of options available in the market, they are often hassled about identifying what's suitable for them.
Our solution to such crisis is mutual funds, as they fit into all investment needs. However, we suggest picking a fund that meets your investment goal.
For example, if you are at an early stage in life, you would prefer an investment which can provide good growth over the long run with relatively low risk. Balanced funds are uniquely suitable for such needs.
What are balanced funds?
A combination of equity and debt, balanced funds are capable of providing optimised return at reduced risk.
They are also called hybrid funds and as the name suggests they are a mix of equity and debt to balance the investor's portfolio.
Balanced funds are generally equity-oriented with at least 65 per cent exposure to equities and the rest of the corpus invested in fixed income securities.
Why balanced funds?
For a beginner focusing on better returns in the long run with relatively low risk, balanced funds make an ideal choice, as they have significant exposure to equity, which caters to the need for long-term growth, and debt, which covers the volatility risk.
Below are some of the features that make balanced funds well-suited for risk averse investors.
Effective risk-based returns: Balanced funds provide a good long-term opportunity through the investment of a significant portion of the portfolio corpus into equity asset class.
Despite the exposure to the risk of the equity market, these funds are cushioned through investments in debt, which keep the volatility risk under control.
The debt shield also helps the funds function well even when the stock market is in turmoil, limiting the fall of the returns. Also, the returns from the balanced funds are higher than pure equity funds when the markets are gaining.
Below is the CRISIL Performance Index for balanced funds and equity funds as on June 2016, comparing the returns. In the long run, there is not much gap in returns between the two funds.
| | | | | | | | |
| --- | --- | --- | --- | --- | --- | --- | --- |
| Index | 1 Year (%) | 2 Year (%) | 3 Year (%) | 4 Year (%) | 5 Year (%) | 7 Year (%) | 10 Year (%) |
| CRISIL - AMFI Balance Fund Performance Index | 5.28 | 8.91 | 19.00 | 15.76 | 12.10 | 14.4 | 13.78 |
| CRISIL - AMFI Equity Fund Performance Index | 3.36 | 9.51 | 20.93 | 17.32 | 12.50 | 14.35 | 13.65 |
Asset rebalancing: As the portfolio consists two major asset classes, equity and debt, in the standard proportion, the requirement of buying equity and debt funds separately is eliminated.
Fund managers adjust the investment holdings depending on market fluctuations.
When the market performs well, fund managers sell off equities and invest in debt to maximise the range. When the market falls, equities are bought to maintain the minimum taxable limit.
Fund managers keep adjusting the fund allocations to maintain the targeted composition, so that an asset holding doesn't jump out of the allowable band.
Investors who find it difficult to manage the desired allocation by keeping a regular watch on the market can opt for automatic rebalancing.
Tax efficiency: A balanced funds portfolio usually has at least 65 per cent of equity asset class, which makes it equity-oriented and sets the taxation limit for the asset class. Holding a portfolio for more than a year is considered long-term and any returns from it is tax-free.
Conclusion
To sum it up, balanced funds offer diversification in terms of investment and as the two asset classes are known to be negatively correlated, the combination reduces risks for the investors.
Asset rebalancing, tax efficiency and limited downside risks are the unique features that make these funds popular.
However, when you make your choice consider factors such as past performance records, stock pick and the kind of debt instruments the fund includes. Make the right choice of balanced funds based on the asset allocation strategy that fits your need.
Adhil Shetty is CEO of BankBazaar.com.
Illustration: Uttam Ghosh/Rediff.com
Powered by

BankBazaar.com is a marketplace where you can compare and apply online for loans to meet all your personal loan, home loan, car loan and credit card needs from India's leading banks and NBFCs.