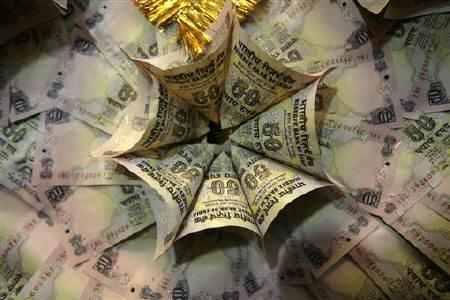 The interest offered by the Employees' Provident Fund Organisation (EPFO) is likely to rise this year, say sources in EPFO. Currently, the interest rate stands at 8.25 per cent.
Earlier, EPFO's interest rate had seen a steep cut - from 9.5 per cent for 2010-11 to 8.25 per cent for 2011-12.

The rate for the current financial year has not been announced yet. The delay means those who retire this year cannot avail of the raise in interest, as the previous year's rate would apply in their case.
EPFO officials say the entire amount for the year is credited only after April 1, after the deposits for March 31 are received, taking into account the new interest rate.

Therefore, while the delay would not affect depositors, those who withdraw their funds early in the year would not benefit in case the interest is raised.
Though EPFO may decide on the matter in a month, as the move would only be implemented after consultations with the finance ministry, it may take longer to come into effect, sources said.
Trade unions are confident the rate would be raised to more than 8.5 per cent. However, EPFO sources say interest of 8.5 per cent is high enough. They add this rate had prevailed for five years, till it was increased in 2009-10, owing to surplus funds.
D L Sachdeva, secretary of the All India Trade Union Congress and a member of EPFO's central board of trustees, said it was likely this year, the rate would increase to more than 8.5 per cent.
Any decision on the interest is taken by the EPFO's central board of trustees headed by the labour minister. This financial year, the board has met twice - May and August. But on both occasions, the issue of interest rates was not included in the agenda.