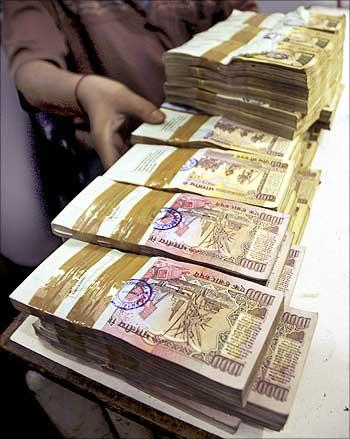 India Inc said the Seventh Pay Commission set up for central government employees is likely to lead to additional burden on the exchequer and increase inflation by pushing demand.
"Hefty pay hikes for the central government employees (as has been the experience of the previous pay commissions) will act as a big drain on government finances and would add to an inflationary pressure," Assocham Secretary General D S Rawat said.
In a sop to its employees ahead of the elections, the government on Wednesday announced constitution of the Commission to revise salary and pensions for about 80 lakh people.
"The government should focus on reforms in improving the supply side economics and supply chain management because increase in income levels without adequate infrastructure and supply scenario could lead to higher inflation," President of PHD Chamber of Commerce Suman Jyoti Khaitan said.
The recommendations of the Commission will be implemented from January 1, 2016.
"At that point of time (Jan 2016), the exchequer will be bearing the full load of the Food Act and the other welfare schemes like NREGA - whose cost is bound to increase. Is it necessary that the governments all the time have to keep fighting the fiscal deficit issue?" Rawat said.
The setting up of the Commission, whose recommendations will benefit about 50 lakh central government employees, including those in defence and railways, and about 30 lakh pensioners, comes ahead of the Assembly elections in 5 states including Delhi, Rajasthan and Madhya Pradesh in November and the general elections next year.
The government constitutes Pay Commission almost once in every 10 years to revise the pay scales of its employees and often these are adopted by states after some modification.