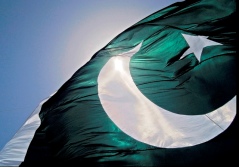 Bilateral trade between India and Pakistan has the potential to increase three-fold within the next three years with the grant of most-favoured nation status to India even as the Pakistani industry is hopeful of an Early Harvest Scheme with India.

Trade between India and Pakistan reached $1.85 billion in 2010-11, compared to $3 billion with Sri Lanka.

Hence, grant of the MFN status by Pakistan to India would result in trading of more items between both the countries.

"Pakistan would give MFN status to India before October and both sides are working towards creating only one negative list unlike now for businessmen of both countries to have a greater access to each other's markets," S M Muneer, president, India-Pakistan Chambers of Commerce and Industry, told Business Standard.

According to the World Trade Organization rules, it is the fundamental right of a country to get MFN status from another member country.

Grant of the MFN status by Pakistan would expand the number of products to be traded in a positive list of commodities that are exported by India.

Muneer, who was invited
by the Federation of Indian Chambers of Commerce and Industry to visit India, also said the Pakistani industry was seeking to establish EHS with India by opening up more land routes for trade to take place.
"We want India to open up more land routes beside the Wagah-Attari border. We want them to open up the Munabao-Khokrapar route also so that more and more items can be traded and items can be transported with less cost," he added.
At present, there are 1,938 items that are there on the positive list.
Out of these, 190 tariff lines are allowed through the Wagah border, while the rest are being sent through the Mumbai port.
Muneer also highlighted some of the significant non-tariff barriers that adversely impact the businessmen of both sides such as restrictive visa, complex inspection procedures, poor air connectivity and land infrastructure, among others.