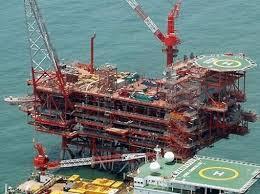 When the government approved a 10 per cent stake sale in state-run IndianOil Corporation Limited in January this year, directors at the Oil and Natural Gas Corporation and Oil India cringed.

For they knew that in a bad market, the onus to meet the government's aim to narrow its budget deficit would fall on them.

In the past nine months of FY14, ONGC has borne subsidy burden to the tune Rs 40,182 crore (Rs 401.82 billion) and paid out a total dividend of Rs 7,913.83 crore (Rs 79.13 billion) -- of which Rs 5,478.74 crore (Rs 54.78 billion) has gone to the government's kitty.

Besides, earlier this month, IOCL's stake sale made ONGC cough up Rs 2,670 crore (Rs 26.7 billion).

ONGC and Oil India bought a five per cent each of the government's stake in IOCL, yielding Rs 5,340 crore (Rs 53.4 billion) to the government.

After the deal, the Centre's shareholding in IOCL has come down to 68.92 per cent, while ONGC's has gone up to 13.77 per cent and Oil India's, at five per cent.

"We had protested, but to no avail.

"We know public sector companies, more so ONGC, is the government's unsaid bank. We bear the subsidy burden and pay dividends ," said an ONGC board member on condition of anonymity.

The government, being the promoter with 69.23 per cent shares, has got Rs 48,330 crore (Rs 483.3 billion) in non-tax dole so far this year from ONGC.


Although the major portion of this is subsidy share goes to the oil marketing companies, industry observers say the government has passed on its subsidy load to ONGC.
Among the other shareholders of ONGC are 6.74 per cent held by foreign institutional investors, 10.54 per cent held by domestic institutional investors and 13.49 per cent by others.
"In fact, the government has, on various occasions, wanted more dividend.
"But the board has turned down its requests," added the board member quoted above.
ONGC's current market capitalisation is Rs 2,74,246 crore (Rs 2,742.46 billion).
It is the highest valued and the highest profit-making public sector firm.
"And, thus, probably one of the favourites when its comes to milking money," said the ONGC board member.
The outflow of cash from the company has come at the cost of not only its investment plans but also returns to employees.
"Thanks to the increase in subsidy payout, performance-linked pay (bonus) to us has been reduced drastically this year.
"This, when we have all met our production targets. In some cases, our officers have lost bonus to the tune of Rs 100,000.
"But the government's payout is ensured," rues a senior ONGC engineer. In the financial year ended March 31, 2013, ONGC Group of Companies had produced 58.7 million tonne of oil and oil equivalent gas.
It had clocked a turnover of Rs 165,849 crore (Rs 1,658.49 billion) and profit after tax of Rs 24,220 crore (Rs 242.2 billion).