The Finance ministry has asked the oil ministry to examine issues raised by New Delhi's new pricing policy, which could significantly increase prices of local gas from April 2014.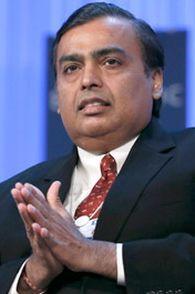 The government last month took the unpopular step of raising prices after a gap of three years, linking domestic gas prices with global liquefied natural gas (LNG) benchmarks.

In a letter to the oil ministry, which has been seen by Reuters, the finance ministry has listed the concerns flagged by various newspaper editorials for "appropriate" action.

Newspapers have raised several issues including capping the gas price and ensuring Reliance delivers any shortfall it owes to customers at the old price of $4.2 per million British thermal units.

"It cannot be that gas producers will reap unlimited gains in the case
of an upswing in global prices; any upside has to be capped," the finance ministry said in the letter, quoting a newspaper editorial.
Gas output from Reliance-operated D6 block has shrunk sharply, never having reached the forecast peak flow of 81 million cubic metres a day. In November Reliance cut its estimate of gas reserves in the block by about two thirds to 3.4 trillion cubic feet.
However the officials at the finance ministry said the letter was not aimed at suggesting a review of last month's cabinet decision on gas pricing.
"It is more like a fact-finding exercise," a senior finance ministry official with direct knowledge of the matter told Reuters. "It is likely that nothing will come out of this exercise. But we want to ensure that everything has been examined."
An oil ministry official said, "the decision on gas pricing has been taken by the cabinet and there is no proposal for rethinking".
Image
: Mukesh Ambani, RIL, Chairman