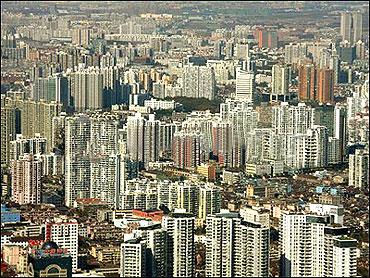 A leading international consultancy has created a stir in the real estate market as its optimistic report on the Indian office space is a contrast to at least three others.

US-based CB Richard Ellis released a study yesterday showing office space take-up across key Indian cities had increased 37 per cent in the first quarter of calendar 2013, compared with the same period last year.

Since just a day ago another American consultant, Cushman & Wakefield, had reported a 37 per cent drop in the office space absorption in 2013 Q1 against 2012 Q1, industry watchers sat up.

Is office realty showing signs of recovery after a year of gloom?

Is the depression continuing?

Or is it getting worse?

Many industry experts ducked the question, while CBRE in a surprise move withdrew the report within hours of releasing it.

Even as CBRE is taking another look at the numbers, two other international advisors -- Jones Lang Lasalle and DTZ—hit the market with their findings in the office space today.

While JLL researchers are of the view that the first quarter of 2013 will be quite like Q1 of 2012, DTZ is talking of around 20 per cent fall in absorption in office space comparing the first quarter of 2013 with 2012.

The JLL report focused on key markets for March 2013 and indicated that leasing was subdued or moderate in most cities. Ashutosh Limaye, head of research at JLL India, said the company's quarterly report would be released next week, and therefore numbers could not be revealed yet.

However, he pointed out the office real estate absorption level in the first quarter of 2013 would be more or less the same as the corresponding period in 2012. Supply during Q1 2013 would be lower than that in Q1 2012, he added.

"Looking at the two parameters of supply and absorption, occupancy level in Q1 2013 would be much better than the same period in 2012," said Limaye.

The DTZ Q1 2013 report compares the office leasing scenario with the previous quarter.

Overall take-up stood at 4.80 million sq ft for Q1, a sharp drop of 29 per cent from the previous quarter, DTZ said.

The demand is expected to pick up pace in the next few quarters as most of the Indian markets are approaching the bottom of the rental cycle, the report said.

However, DTZ India CEO Anshul Jain pointed out that the Q1 2013 office space absorption was down to 4.8 million sq. ft, down about 20 per cent from 6 million sq. ft in the same period of 2012.

Jain said, "The second half of 2013 is expected to show much improvement in demand."

According to the Cushman report, office space absorption in the first quarter of 2013 was 3.6 million sq. ft, lower than both DTZ at 4.8 million sq. ft and CBRE's withdrawn report at 6 million sq. ft.

The JLL quarterly numbers are still awaited. Sanjay Dutt, executive managing director, South Asia, Cushman & Wakefield, had said, "Given the current subdued economic conditions, most occupiers are cautious and have been concentrating on how to leverage current office supply to their advantage and reduce real estate cost from medium to long term perspective."

Industry experts, without wanting to be named, said consultants' findings often hinged on the kind of market segments they tracked and the clients each one served.
OFFICE REAL ESTATE ROLLERCOASTER
Cushman & Wakefield first of the lot to release Q1 2013 office realty report
Cushman report pegs 37% dip in office take-up in first quarter this calendar against same period last year
CBRE study says 37% increase in absorption across prime office markets
CBRE withdraws report to take a relook at figures |DTZ report is sequential but says office real estate take-up drops 20 per cent Q1 year on year
JLL quarterly report to be out next week, company analysts project same level of absorption