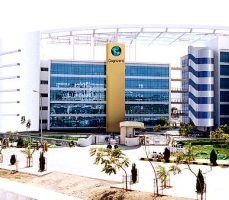 Even as Nasdaq-listed Cognizant's health care business in the US slowed in the quarter ended March, Indian information technology services companies, especially Tata Consultancy Services and Wipro, posted strong growth in the segment.

In the quarter, Cognizant's revenue grew one per cent over the past quarter in North America.

The company said this was mainly because of lower demand from health care clients, who are evaluating the impact of The Patient Protection and Affordable Care Act (also known as Obamacare), Cognizant added.

The Act is aimed at ensuring health insurance for those who don't currently have one through subsidies.

While TCS' revenue grew highest in the segment at five per cent in the quarter, Wipro's
has grown at an average of five per cent for the past four quarters.
Sector experts said this could be due to the depth of services Cognizant offered as well as its big exposure to the segment.
Most Indian IT players bank on infrastructure and cloud services, analytics and business process outsourcing. Cognizant follows an intellectual property-led approach.
Cognizant's forecast a concern for Indian IT
Cognizant's poor sequential growth of one per cent in North America, a market it understands better than most rivals, is a concern for Indian IT players as it "indicate(s) any acceleration in exports in 2014-15 is unlikely to be significant," said brokerage firm Motilal Oswal in a report.