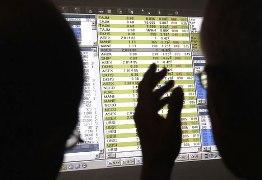 The Economic Offences Wing of the Mumbai police has formed a special investigation team, headed by the deputy commissioner of police and comprising the assistant commissioner and five inspectors, to probe the National Spot Exchange Ltd payment crisis.

SIT is expected to come out with its findings by the end of the week. Business Standard had reported about the probe last week.

SIT is in now the midst of collecting data from NSEL, the Forward Markets Commission and the Registrar of Companies and verifying them.

"SIT will conduct an inquiry based on complaints received from NSEL and a couple of investors.

"Commodities are required to be delivered physically. But the exchange facilitated the use of electronic warehouse receipts, enabling investors to avail of the arbitrage, without taking physical possession of goods.

However, SIT will see what has gone wrong and trail up to godowns," an EOW officer associated with the probe told Business Standard.

Prima facie, it looks to be fraud, the official added, on condition of anonymity.

"SIT is expected to complete its investigation by the end of the week to decide whether or not it is a criminal offense.

"Thereafter, an FIR (first information report) will be lodged and further action will be initiated.''

He claimed that inputs from the FMC and the RoC would certainly be quite important during the investigation.

The probe is based on a complaint filed by NSEL against five defaulters after the exchange
found they did not have adequate commodities in the warehouses as required under the circulars.
NSEL, in its complaint, said non-delivery of commodities or its withdrawal was a breach of faith and breach of contractual arrangements.
Moreover, a couple of investors in their complaints alleged cheating, fraud and forgery.
Some investors prayed for action against the concerned people and agencies under the provisions of Indian Penal Code and the Maharashtra Protection of Interest Depositors Act.
SIT's probe comes close on the heels of an inquiry initiated by two committees appointed by the finance ministry.
They have been asked to submit their reports by September 7.
These panels are looking into issues relating to poor implementation of know-your-customer norms and how operations at the spot exchange remained out of the income-tax framework.
Besides, the income-tax department has also conducted searches on the business premises of two dozen NSEL members.
Amid the deepening of payment crisis, the government is exploring an option of bringing the commodity markets regulator FMC under the finance ministry's jurisdiction.
FMC is currently regulated by the ministry of consumer affairs.
Teams investigating NSEL scam
Special Investigation Team of Economic Offences Wing
Task force set up by Prime Minister's office
Team of secretaries set up by finance ministry
Two working groups under the Team of secretaries
Forward Markets Commission
Enforcement directorate
Securities and Exchange Board of India