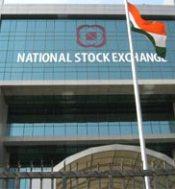 The National Stock Exchange said on Friday a special muhurat live trading session will be held on November 3, on account of Diwali.
The stock market would open from 18.15 hours on November 3 and would close at 19.30 hrs, the NSE said in a circular.
"All trades executed in this Diwali muhurat trading session shall result in settlement obligations," it said.