The Indian Pharmaceutical Alliance has approached regulator for a dialogue to understand the concern raised by it


The domestic pharmaceuticals industry has initiated talks with the US Food & Drug Administration (FDA), following frequent enforcements from regulators around the globe and the subsequent impact on sales. The US market accounts for highest revenue for the Indian drug industry.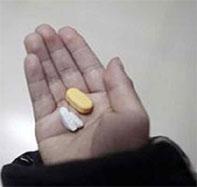 The Indian Pharmaceutical Alliance (IPA), which represents the domestic drug manufacturing industry, has approached the US FDA for a dialogue to understand the issues surrounding the industry, as well as the concern raised by the regulator. IPA has 19 members, including multinational companies such as Ranbaxy, Wockhardt, Sun Pharma and Lupin

"Keeping in view the problems highlighted by US FDA during inspections of Indian facilities, we have written to them. We would jointly conduct workshops and initiate dialogues for capacity building and understanding their concerns, to be able to address those," IPA Secretary General D G Shah told Business Standard.

He added US FDA authorities had agreed to the proposal and would soon take steps to take the initiative forward.

This follows increasing regulatory enforcements on drug manufacturing facilities in India. In recent months, facilities of drug makers such as Ranbaxy, Wockhardt, RPG Life Sciences and Strides Arcolab have come under the US FDA's scanner.

Also, experts and industry officials feel the enforcements have turned sterner. "Enforcements are not something unusual in pharmaceutical business. However, it is usually restricted to form 483s, when the regulator makes observations and the company resolves those; or, at times, warning letters that are also gradually addressed.
But import alerts are not so common. Import alert is serious because it means disruption in supplies and needs a detailed correction," says an industry official working with a domestic pharmaceutical company.

The official added now, the industry was concerned due to increasing import alerts. This year, Indian drug manufacturing facilities have accounted for the highest number of enforcements from US FDA. According to FDA data, so far this year, about 20 drug manufacturing factories across India were barred from supplying medicines to the US.
During the same period, Chinese drug manufacturing facilities saw seven FDA import alerts; Australian, Canadian and Japanese units recorded two each; and South African and German facilities saw one each. In September, the US FDA's new director in India, Altaf Ahmed Lal, wrote in his blog he planned to conduct workshops with the industry, as well as regulators, in the next few months. "Over the next 12-24 months, I look forward to hosting workshops for open, transparent discussions with the industry and regulators on what systems of preventive control need to be in place through the lifecycle of any manufacturing process.
What controls do we need to guarantee so that at the end of the day, products are safe and effective? Which checks and balances should be standard procedure?" he wrote. He said though this would be a "daunting challenge", he was "eager" to face it. India is the second-largest supplier of pharmaceuticals to the US.
Last year, pharmaceutical exports from India to the US rose 32 per cent to $4.2 billion. India accounts for about 40 per cent of generic and over-the-counter products and 10 per cent of finished dosages used in the US.