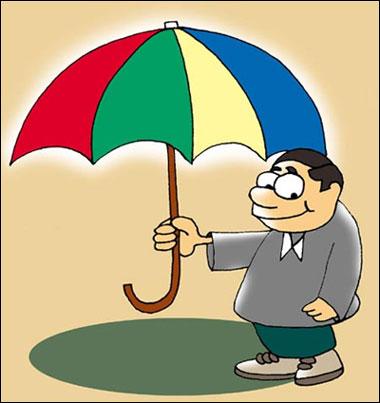 The Insurance Regulatory Development Authority (Irda) has come out with a new product planner rule by which an insurance company can file only five products for approval a year.
But, this has not gone down well with the companies. According to them, this norm would impact the availability of innovative products to consumers.

"We have already filed products under the new traditional product regime. Since the basic products have been in place, this was the time to file newer riders and innovative products from FY15.
However, the product planner rules do not encourage this," said the chief actuary of a private life insurance company.

In an attempt to reduce time taken for product approvals, Irda has asked life insurers for a product planner before every financial year. The planner would give an indication of the number of products an insurer proposes to file each quarter.

Irda has said if the number of products exceeded five, the insurer should furnish supporting market research, product-wise persistency for the 13th month, 25th month and 37th month as on April 30 of the previous year.

At present, Irda follows the file-and-use method of application, wherein insurers apply to obtain prior approval of the authority to introduce/modify insurance products.

Beginning April 2014, insurers have been advised to file this planner, at least 45 days before the beginning of the next financial year, that is, before February 15 of each year.

On an average, industry players file about 8-10 products and riders each year, which are an addition to their existing product portfolio. With the cap now at five, insurers are worried that the choice given to a customer might be limited because insurers would not be able to file more than one product in each category (pension, health, group, individual and others).

"It is still not clear whether riders will be a part of this five-per-year cap. This can be restrictive, especially for players who were busy in getting their basic products like pure term and endowment cleared first. For customers, while there would be no immediate impact, going forward they would have fewer products to choose from," said a senior executive of a life insurance firm.

The senior vice-president of a bank-promoted insurance company said though the decision might be useful in quicker product approvals in the long run, implementing it this year would be an arduous task for insurers.

"The blockbuster products are already out of the market and are replaced with newer versions. While customers are still in the process of fully understanding the changes, any limit on the number of products to be filed could affect our books," the executive said.

Though insurers have expressed their concerns to Irda, sources said there had been no decision to postpone the plan. Apart from postponing its implementation, insurers have also requested the regulator to increase the cap to 10-12 products a year.