The US Food and Drug Administration (FDA) has served a Form 483 — a list of objectionable conditions identified during its inspection —to Hospira Inc's pharmaceutical manufacturing facility at Irungattukottai, Sriperumbudur, near here. The FDI is the regulator for all drugs sold in the US.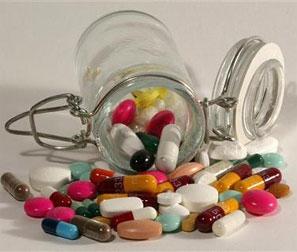 The company said the observations were primarily related to processes and procedures and it would address the issue in the next several weeks.

In a filing with the United States Securities and Exchange Commission, Hospira said the FDA had completed an inspection of the Irungattukottai facility on December 10.

"The company is making this disclosure because this facility has been subject to an FDA warning letter since May. At the close of the inspection, the FDA issued a Form 483, with 23 observations. They relate primarily to processes and procedures, and the company does not anticipate any impact to product supply from this plant as a result," went the filing.

"(We) have been seeking, and will continue to seek, input from FDA regarding the scope and timing of remediation efforts...(we) anticipate the majority of the observations will be addressed over
the next several weeks."
The FDA issues a Form 483 at the conclusion of an inspection, on observing conditions that might constitute violations of the US' Food, Drug and Cosmetic (FD&C) Act and related laws. The company has to respond with a corrective action plan and implement this speedily.
The FDA website says the form will be considered with all evidence collected on-site, and any responses by the company. It will then determine what further action, if any, is appropriate, "to protect public health".
In May, it issued a warning letter to the company, after identifying violations of current Good Manufacturing Practice (cGMP) regulations for finished pharmaceuticals in this facility. This was after an inspection of the company's pharmaceutical manufacturing facility, under Hospira Healthcare India Pvt Ltd, at Irungattukottai in October 2012.
The FDA letter, said it had identified significant violations of cGMP regulations for finished pharmaceuticals and the deviations would cause the products to be adulterated, within the meaning of the
regulations.It
said the firm failed to establish and follow appropriate written procedures designed to prevent microbiological contamination of drug products purporting to be sterile.