Vijay Mallya, chairman of Kingfisher Airlines, may have to make more than one trip to a court in February. In addition to the Delhi High Court's summons to Mallya this month, a special court for economic offences has summoned him over dues from Kingfisher to the income-tax department.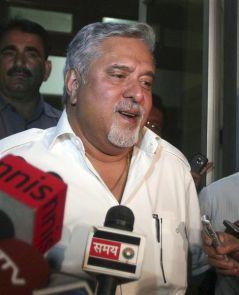 A spokesperson of United Breweries (UB) Group said the company will follow the law.

Mallya had been summoned to the Karnataka High Court in September in connection with winding-up petitions for Rs 600 crore (Rs 6 billion) against UB Holdings, one of the promoters of Kingfisher. However, Mallya skipped the appearance.

In October, he was summoned to the Delhi high court with UB Holdings former managing director (MD) Harish Bhat to appear in a similar matter concerning French-Italian aircraft manufacturer ATR.

This month, Mallya is set to attend a hearing in the Delhi high court after being summoned over a bounced cheque of Rs 1 crore (Rs 10 million) from Kingfisher drawn in favour of the Delhi International Airport Ltd (DIAL), which runs Delhi's Indira Gandhi International
Airport.
The latest summons comes as the court in Bangalore hearing a plea by the income-tax department alleging dues of Rs 350 crore (Rs 3.5 billion) collected from employees but not remitted to the government.
"Kingfisher, Bangalore, had deducted tax at source from employees' salary and other payments for many years but had failed to remit to the government account," a statement from the Department said. "The department has attached all assets of the company and is in the process of recovering its dues by sale and attachment of assets and properties of the defaulter company." The company's office in Mumbai, Kingfisher House, is one of the properties attached by the department.
Mallya had challenged the claim in a higher court but the petition was dismissed last month and the special court for economic offences was allowed to continue with the proceedings in the matter.
Mallya has been summoned earlier in the same case when the department had alleged dues of Rs 100 crore deducted as tax deducted at source in financial year 2010. That summons was in February, last year.
Mallya also owes a consortium of banks Rs 7,400 crore (Rs 74 billion).