Those without Aadhaar can still avail of the scheme after producing proof of applying for Aadhaar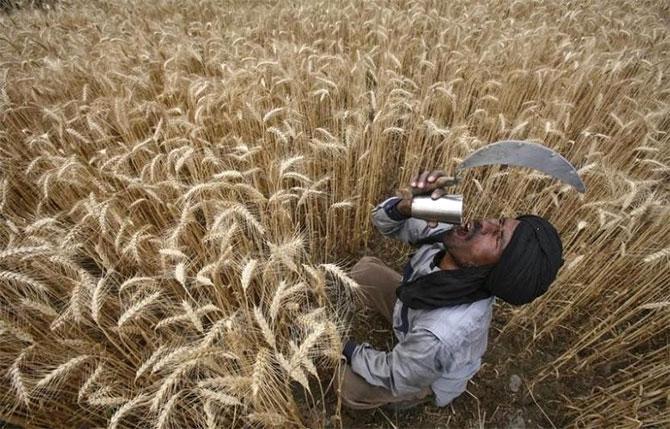 In line with its current directives issued for various schemes, the Centre today said that production of Aadhaar would be mandatory for all those who avail crop insurance under the Pradhan Mantri Fasal Bima Yojana or the revised weather-based insurance scheme.
However, the government clarified that if any grower or those who want to avail themselves of insurance under the PMFBY or otherwise, do not have Aadhaar number, they can still enroll after producing proof of applying for Aadhaar and alternative identification documents.
The government has also directed the union and state agriculture ministries to open Aadhar-enrollment centres at various convenient locations to enable smooth and quick enrollment. The state and Centre have also been directed to ensure proper information is given of such enrollment centres.
The Centre yesterday clarified that no benefit would be stopped for want of Aadhaar number and citizens can avail all the benefits of government schemes on producing alternate means of identification till the time they get their Aadhaar number.
And Anganwadis have been asked to collect the Aadhaar number of the children beneficiaries and in case a child does not have Aadhaar, the school or ICDS functionary will be required to provide enrollment facilities to a child and till Aadhaar number is assigned, the benefits will continue.
"No one will be deprived of the benefits for lack of Aadhaar... Till Aadhaar number is assigned to any individual, the benefit will continue to be given based on alternate means of identification," according to a statement issued by the Cabinet Secretariat.
Aadhaar has so far been given to more than 112 crore people in the country.
According to official sources, 19.4 million hectares of land has come under the ambitious Pradhan Mantri Fasal Bima Yojana (PMFBY) during the current rabi season out of the total sown area of 64.5 million hectares around 30 per cent, while the total sum insured has jumped by almost 50 per cent as compared to the previous rabi season.
According to preliminary figures furnished by insurance companies and state agencies till Friday around 1.64 crore farmers have been brought under the ambit of Pradhan Mantri Fasal Bima Yojana and weather-based crop insurance scheme as against 1.75 crore farmers which opted for insurance in previous rabi season.
The initial estimate of sum insured is around Rs 68,230 crore till March 03.
Photograph: Ajay Verma/Reuters