Alexander Stubb, Finland's minister of foreign trade, uses a Nokia Lumia handset. The minister, who has been using the same brand for the last 20 years, says his country is very emotional about Nokia, its top technology giant.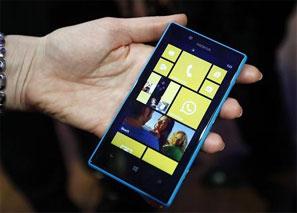 However, he is not disappointed at the sale of Nokia's mobile handset business to American major Microsoft. "Earlier, there was one giant. Now, there are two giants in Finland — Nokia and Microsoft," he says.

Stubb said many engineers who were earlier employed at Nokia were now free, following downsizing at the company. "This will spur lot of good technology start-ups in Finland. There are a lot of excited engineers who were doing good work," he said.

Currently on a visit to India, he hopes the Nokia tax issue would be resolved soon. The income tax department has claimed as much as Rs 13,000 crore (Rs 130 billion) as taxes on royalty paid to the parent company by the Indian unit.
"The issue is on the interpretation — whether it is business income or royalty. There is a court hearing in November. I hope it will be sorted. Nokia has one the biggest manufacturing facilities in India and employs 30,000 people. It has already paid euro 650 million in taxes," he said.
Tax issues such as the Nokia and the much publicised Vodafone cases might impact foreign investment in India, he said.

"Until now, India has been seen as a safe investment. But murmurs are being heard in the international investment company after the tax cases."

Stubb said Finland and India could collaborate in various segments, including clean energy technology. As many as 26 Finnish firms are already present in India.

"Financial services need investment. I think both Finland and India have good know-how on information technology. Mining is yet another area where there could be collaboration, as there are many high-technology mining companies in our country," he said. Infrastructure building in India, especially roads, was another area in which Finland could participate, Stubb said.