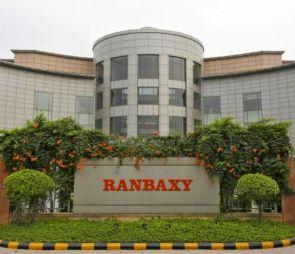 Ranbaxy has denied sabotage at its Toansa (Punjab) factory, which makes active pharmaceutical ingredients, by workers offered voluntary retirement had led to a ban by the US Food and Drug Administration.

The company management believes there are a lot of things to be done to be compliant with the US drug regulator's norms.

"I do not support a sabotage theory for the Toansa plant.

"I have never said the problem is on account of the voluntary retirement scheme.

"This is the official position that I have maintained. I will maintain that," Chief Executive and Managing Director Arun Sawhney said after meeting FDA Commissioner Margaret Hamburg on Tuesday.

Sawhney and Ranbaxy Chairman Tsutomu Une were part of the pharmaceutical sector delegation that met Hamburg here.

Officials in the Drug Controller General of India's office had said company executives who met the regulator following the FDA's action on the Toansa factory had indicated some disgruntled employees offered voluntary retirement were behind a sabotage leading to the US ban on imports from that plant.

The Toansa plant was supplying 70 per cent of Ranbaxy's
requirement for raw material till the US ban.
However, the company has said the ban would hit only 10-12 per cent of its sales in the US, as it has alternative arrangements for sourcing API from other companies.
On Tuesday, shares of Ranbaxy ended at Rs 351.65 on the BSE, up three per cent from their close on Monday.
Ranbaxy is among the few companies in the sector getting pulled up by FDA for violations at its factories in India.
The Toansa plant, which received a US import alert in January, was its fourth plant to face a ban in the world's largest pharma market.
Earlier, its formulation factories in Mohali (Punjab), Paonta Sahib (Himachal Pradesh) and Dewas (Madhya Pradesh) were banned from supplying to the US.
Companies plead with US FDA boss
Heads of about 15 pharmaceutical companies like Ranbaxy and Wockhardt met US Food and Drug Administration Commissioner Margaret Hamburg in New Delhi on Tuesday.
Officials present there said the main demands were that the regulator allow companies to sell drugs through third-party manufacturers and give speedy approvals to these.
The regulator will conduct workshops in India over the year to inform companies about changing quality norms in the US, said Wockhardt Chairman Habil Khorakiwala.