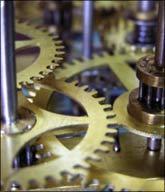 In a dig at United Progressive Alliance government for allowing foreign direct investment in multi-brand retail, pension and hike in the limit in insurance, West Bengal Chief Minister Mamata Banerjee said on Tuesday she was not in favour of inviting industry at the cost of 'selling the country'.

"I welcome industry in India as well as in West Bengal. I also like to welcome industrialists from all over the country to come here.

"But I certainly disapprove industrialisation by selling the country," she said at the inauguration of a Rs 165 crore (Rs 1.65 billion) edible oil refinery plant of UP-based JVL Agro Industries in Haldia on Tuesday.

"The sanctity of the motherland has to be preserved while the industry will have to go forward. Ideally, agriculture and industry should co-exist," she said.

Banerjee alleged
a section of the media was trying to create a bad propaganda revolving around Haldia, particularly the Haldia Dock Complex where everything was 'fine' and work had not been affected.
She said a panel had been formed under state Industry Minister Partha Chatterjee to look into any issue relating to workers and managements of the companies operating in the industrial port town.
Banerjee also inaugurated the second PET resin plant of Dhunseri Petrochem & Tea and a logistics park set up by Apeejay Group here and urged entrepreneurs to consider cultivation of sunflower in the state with the help of local farmers.
The second PET resin plant had been set up at a cost of Rs 400 crore (Rs 4 billion) while the investment in the logistics hub was Rs 200 crore (Rs 2 billion).
Chatterjee said investment proposals worth Rs 50,000 crore (Rs 500 billion) at Haldia was lying with the state government.