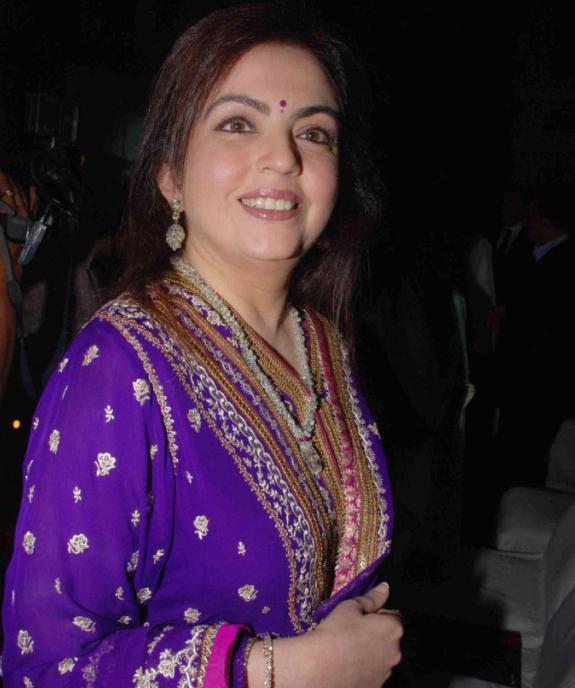 Nita Ambani, wife of Reliance Industries Chairman Mukesh Ambani, has been recommended for appointment as a director on the board of the company.
Nita, 50, will take the place of Mukesh's uncle Ramnik H Ambani, who is retiring at the age of 90.
"The board of directors of RIL has recommended the appointment of Nita M. Ambani, the Chairperson of Reliance Foundation, as a director on the board of RIL," the company said today in a statement.
Shareholder approval for her appointment will be sought at the annual general meeting on June 18. The RIL board, headed by Mukesh Ambani, 57, currently has his cousins Nikhil R Meswani and Hital R Meswani, besides Ramniklal H Ambani.
Ramniklal is the elder brother of Dhirubhai H Ambani, the late Founder Chairman of the company and father of Mukesh. P M S Prasad and P K Kapil are the only non-family executive directors on the company board.
The statement said Nita Ambani has made a significant contribution to the social sector by leading initiatives spanning education, health, rural transformation, environmental protection and sports.
"She was at the forefront of the ecological development of RIL's Jamnagar refinery site by implementing a greening plan covering 3.2 million trees over 2,000 acres. She also developed a world-class township in Jamnagar, setting new standards in quality of life," it said.
For the company's retail arm, Reliance Retail, she conceptualised and guided its corporate identity development across all formats. She is also Founder and Chairperson of the DhirubhaiAmbaniInternationalSchool.
"Her professional accomplishments and leadership skills will add significant value to the Board of RIL," the statement said.