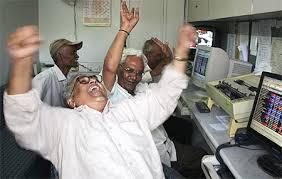 The Nifty marked its record closing high on Wednesday, led by gains in technology stocks on continued foreign-investor buying, while firm cues from Asian markets also aided sentiment.

The Nifty provisionally closed 0.36 per cent higher at 7,795.75 after hitting an all-time high of 7,809.20, surpassing the previous record of 7,808.85 touched on July 8.

The benchmark BSE Sensex gained 0.47 percent to 26,147.33, not far away from its life high of 26,190.44, also hit on July 8.

Shares in Infosys Ltd gained 3.45 per cent, while Tata Consultancy Services added 1.9
per cent.