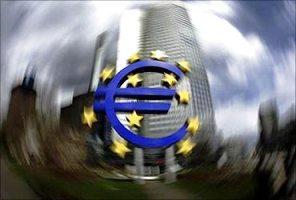 India will continue to trail the European Union in vehicle emission norms as the government is likely to miss its target of launching the Bharat Stage-V (BS-V) type fuel by 2015.

Tagged as a superior and cleaner fuel than the BS-IV, currently is in use in the national capital region and 30 cities across the country, BS-V will not be launched commercially before 2017, say officials.

India is served by BS-IV fuel in cities such as Mumbai, Chennai, Delhi and BS-III fuel in the rest of the country.

While EU had adopted Euro-V in 2009, the road map for a similar upgrade by India looks set to get delayed.

Ambuj Sharma, additional secretary in the ministry of heavy industries and public enterprises, said: "By 2010, we almost caught up with Europe in fuel emissions with BS-IV.

"By 2014-end, we should have 40 cities supplied with BS-IV fuel; these will take care of 80 per cent of transport. We will have to invest a lot in BS-V."

Oil companies have not been able to meet the target because of the heavy investment required for a technology upgrade.

Oil firms invested Rs 30,000 crore (Rs 300 billion) between 2005 and 2010 towards upgrade for supplying BS-IV fuel.

According to estimates by the ministry of petroleum and natural gas, oil companies will have to shell out Rs 80,000 crore (Rs 800 billion) more to move to BS-V.

Revised estimates show about 50 cities will be covered by BS-IV fuel by 2015 and the entire country will come under this type of fuel by 2017.