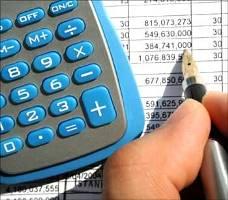 Over two-thirds of equity mutual fund schemes have outperformed their benchmark indices in the last five-year period.

Of the 280-odd equity schemes that have been in existence for five years or more, 190 funds or about 70 per cent of those funds have outperformed their respective benchmark indices.

The outperformance percentage remains the same across the three-year and one-year period with seven of 10 funds outperforming their benchmarks.

Analysts believe the fund-outperformance ratio is impressive when seen in the backdrop of volatile markets, poor equity returns and heavy redemptions by investors since 2008-09.

"The market has been very challenging in the last five years, with two major economic downturns between 2008-11 and 2011-12.

"There has been no secular growth in the industry," said Niranjan Risbood, director -- fund research, Morningstar India, a global investment research firm.

According to data from online mutual fund tracker, Value Research, equity mutual funds have outperformed their benchmarks by a margin as wide as 17 per cent in the three- and five-year periods while for the one-year period it is as high as 65 per cent.

Diversified equity funds have been the most successful in beating benchmark indices while very few thematic and sector-based funds have been able to beat theirs.

Last week, at a mutual fund summit organised by the Confederation of Indian Industry, the Securities and Exchange Board of India chairman U K Sinha noted that nearly 85 per cent of the assets under management had outperformed the benchmark indices.

"In some of the developed markets, only about 50 per cent of the schemes have been able to outperform the benchmark indices.

"That makes the Indian mutual fund industry among the best performing asset management industries in the world," said Sandesh Kirkire, chief executive officer, Kotak Asset Management.
Please click here for the Complete Coverage of Budget 2014 -15