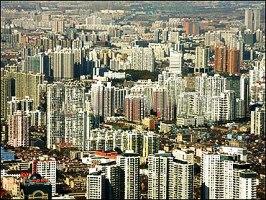 Mumbai's struggling realty sector has received a partial relief with the Maharashtra government agreeing to set up a separate panel to carry out environment impact assessment of realty projects proposed for Mumbai and the Mumbai Metropolitan Region.

However, the realty players will have to pursue their long-pending demands with the state government for abolition of the Urban Land Ceiling Act, speedy approvals to expedite redevelopment of Maharashtra Housing and Area Development Authority buildings, development of cluster development, rental and affordable housing.

During its meeting with Maharashtra Chief Minister Prithviraj Chavan on Monday, Maharashtra Chamber of Housing Industry said the state urban development department frequently issues notices to developers to hand over to the government hundreds of tenements for public housing.

The government should abolish the ULC Act, the MCHI delegation told Chavan.

According to the Confederation of Real Estate Developers Associations of India, whose members met Chavan on Tuesday, the committee for environment impact assessment of realty projects in the rest of Maharashtra should be formed forthwith.

Credai said the government should not make a state-wide policy, making it mandatory on the realty sector to allot 20 per cent of the housing units to economically-weaker sections.

Instead, it suggested such a policy be introduced on a pilot basis in seven or eight cities with one million-plus population.

An officer from the chief minister's office, who did not wish to be identified, told Business Standard: "The chief minister has assured that the government will establish a special panel to conduct environment impact assessment for Mumbai realty projects. Besides, similar bodies will be established for the rest of Maharashtra and also for mining projects.''

Chavan, who has repeatedly clarified that he wants to bring in transparency and sanity in the realty sector, indicated the government will put decision-making on fast track but it won't buckle under pressure.

Chavan has been under tremendous pressure from Congress leaders as well as co-partner Nationalist Congress Party to take early decisions on the realty sector ahead of the general elections.

MCHI president Vimal Shah conceded the realty sector is seeking early environment clearance, as the time taken for the same is quite long.

Another builder who was present at the meeting said realty players have to wait for up to two-and-a-half years to get environment clearance, which ultimately leads to increase in the project cost.
The photograph is used for representational purpose only