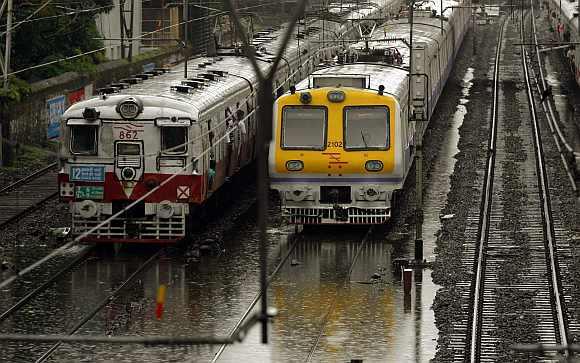 Railway Minister Pawan Kumar Bansal's announcement of
fare hike
with effect from January 21 midnight has been received with a sense of 'fait accompli' by suburban commuters' organisations in Mumbai.
"We neither welcome, nor protest the hike. If additional revenue from the hike is given for improving suburban trains infrastructure, it will be welcome. The situation in local trains has gone from bad to worse. Even non-peak hours have seen peak hour rush. Some people have simply stopped working as they cannot enter trains," said Madhu Kotian, president, Mumbai Rail Pravasi Sangh.
"The Minister has announced a hike even before the budget session. The government should first improve the services and then go for fare hike," said Madhukar Shetty, a daily commuter, at Churchgate station.
Commuters are peeved over the poor safety standards and the overcrowding in suburban trains, though Mumbai remains a big revenue-earner for the government.
"The hike is a premium on inefficiency. Today, trains are running slower than in 1947. New technology is not implemented and there is huge wastage of resources. We should be having double the number of services on the same tracks," said Deepak Gandhi, president of Mumbai Suburban Passengers Association.
Overcrowding in suburban locals on the Central Railway line due to the ill-planned 'mega block', which is now closed for repair, claimed three lives on December 31, 2012.