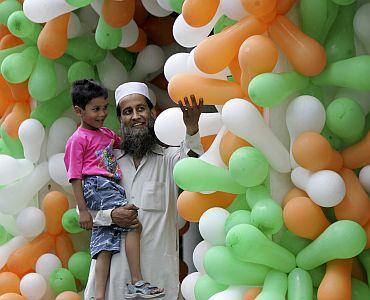 Forecasting a marginal improvement in India's economy, Morgan Stanley has revised the growth projection for 2014 to 5.2 per cent from 5.1 per cent earlier.

"We did . . . fine-tune India's 2014 growth estimate from 5.1 per cent to 5.2 per cent," Morgan Stanley said in its research report titled Asia Pacific Economics Spring Outlook.

It also lowered retail inflation forecast for 2014 to 7.6 per cent from the earlier 8.2 per cent.

The report said in the recent months policy makers as well as the private sector have made some efforts to improve productivity.

The government, it said, "has started to initiate policy steps to improve the business environment, such as allowing periodic diesel price hikes, setting up the Cabinet Committee of Investment to expedite approvals of large projects,
notifying of natural gas price policy, and liberalising foreign direct investment limits".
In the October-December quarter, India's economy grew below expectations at 4.7 per cent on falling output in the manufacturing sector.
Growth in the first nine months (April-December) was 4.6 per cent.
The economy must expand by 5.7 per cent in January-March to achieve estimated GDP expansion of 4.9 per cent in 2013-14.
As per data, in February retail inflation fell to a 25-month low of 8.1 per cent, while wholesale price-based inflation stood at 4.68 per cent -- a 9 month low level.
Referring to external sector, Morgan Stanley said the current account deficit has narrowed substantially from 6.5 per cent in October-December of 2012 to 0.9 per cent of quarter ending December 2013.
"A part of this improvement in the current account deficit reflects the decline in gold imports due to quantitative controls," it said.