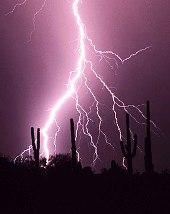 Expressing concern over the weakest monsoon since 2009, the Reserve Bank said on Tuesday rainfall deficit of 21 per cent is likely to hit production of kharif crops, mainly coarse cereals and pulses, and could put pressure on prices of these commodities.

Though monsoon risks to overall economic growth could be limited due to small share of agriculture output in GDP, the impact may be significant because it affects the poor through inflation and income, RBI noted in its 'First Quarter Review of Monetary Policy 2012-13'.

"Until July 27, the monsoon was deficient by 21 per cent compared with the long period average.

"In terms of the Reserve Bank's production weighted index, the deficiency was 24 per cent.

"This is likely to impact kharif crops, especially coarse cereals and pulses," RBI said.

"The progress of the monsoon so far has been unsatisfactory. Some price pressures could emerge in coarse cereals, pulses and edible oils," it said.

Poor monsoon so far has resulted in the slow progress in sowing of kharif crops during June.

However, there has been improvement in sowing during July for most crops but area sown under pulses and coarse cereals declined sharply, it added.

"The crop situation is likely to worsen further if El Nino conditions emerge during later part of the season," it said.

Noting that the impact of the monsoon will emerge more clearly in the coming weeks, RBI said that monsoon rains during this year have been slightly better than they were during the drought year of 2009.

It noted that Indian agriculture's dependence on monsoon has come down over the years and in recent episodes of deficient monsoons the output impact has been limited.

RBI also held that the current level of foodgrains stock is comfortable should farm output be adversely impacted.

Foodgrains output in 2011-12 crop year (July-June) stood at record 257.4 million tonne.

According to RBI, deficit rains have also affected water level in the 84 reservoirs under the Central Water Commission.

The storage was 24 per cent of capacity on July 26, this year, as against 43 per cent in the same period in 2011.

The government has also prepared contingency plans in the event of monsoon failure, it said, adding that this entails ensuring sufficient availability of all seeds, fodder, power and diesel and sufficient funds under the National Disaster Relief Fund.

RBI also stressed on better post-harvest management to prevent price rise in high-value perishable food items.

"Frequent price shocks with respect to high-value food items such as meat, fish, eggs, milk, and fruit and vegetables in the recent period reflect the persistence of supply-demand imbalances," the apex bank said.

"To secure food and nutritional security, apart from increased production of the food items, an increased efficiency in post-harvest handling is essential," it said.

The development of vegetable clusters, terminal market complexes, cold chains and warehouses under the public-private partnership model and operationalising warehouse receipts system are significant steps that hold immense potential for better post-harvest management and price discovery.

RBI observed that 18 states/union territories have amended their Agriculture Produce Market Committee Acts so far to improve efficiency and develop a nation-wide agri-market.

"Further reforms such as a single-point market fee system that facilitates the free movement of produce, reduction in price differences between the producer and the consumer market segments and popularising the practice of cleaning, grading, and packaging of the produce are expected to facilitate better market access by farmers, reduce transportation costs and increase the income of farmers," it added.