Software giant Microsoft has set up a new Cybercrime Center in Redmond, the US, as part of its efforts to develop new solutions to fight global cybercrime.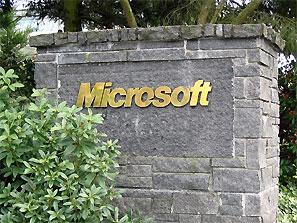 The centre combines Microsoft's legal and technical expertise as well as cutting-edge tools and technology with cross-industry expertise, marking a new era in effectively fighting crime on the Internet, the firm said in a statement.
It will tackle crimes, including those associated with malware, botnets, intellectual property theft and technology facilitated child exploitation, it added.
The centre will have about 100 attorneys, investigators, technical experts and forensic analysts, which will be based around the globe, the US-based company said.
"Microsoft's Cybercrime Centre is where our experts come together with customers and partners to focus on one thing: keeping people safe online," Microsoft Digital Crimes Unit Associate General Counsel David Finn said.
By combining sophisticated tools and technology with the right skills and new perspectives, the Internet can be made safer for everyone, he added.
The secured facility houses Microsoft technologies that allows the team to visualise and identify global cyber threats developing in real time.
This will include SitePrint, which allows online mapping of organised crime networks, anti-child-pornography technology PhotoDNA, cyberforensics (including online fraud and identity theft) and cyberthreat intelligence from Microsoft's botnet takedown operations.
The centre will also include separate and secure location for third-party partners, allowing cyber-security experts from around the world to work in the facility with Microsoft's experts.
"The security community needs to build on its coordinated responses to keep pace with today's cybercriminals. The Centre will be an important hub in accomplishing that task more effectively and proactively," INTERPOL Global Complex for Innovation Executive Director Noboru Nakatani said.