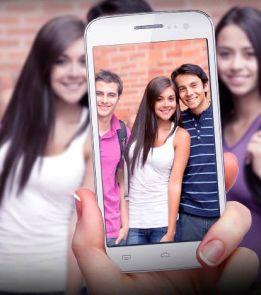 India's No. 2 smartphone marker Micromax Informatics Ltd has expressed interest in buying a stake in South Korean peer Pantech Co Ltd as part of its drive to expand overseas and go upmarket, two sources said on Monday.
Pantech, South Korea's No.3 smartphone maker, has been under a debt-restructuring programme after suffering six consecutive quarters of losses due to fierce competition.
"Micromax told Pantech that it was interested in a stake in the company," one of the sources said, declining to elaborate on the size of a potential deal and other details.
Nine creditor banks own a combined 37 per cent of Pantech, while Qualcomm Inc has a 12 per cent stake and Samsung Electronics Co Ltd holds 10 per cent.
"Micromax is among those who are interested in Pantech," another source said.
The two sources declined to be identified because of the confidentiality of the sales process.
"Any matter such as partnership or acquisition is a subject matter of approvals by the Micromax board of directors and statutory rules and regulations.
No such matter is currently under consideration of the Micromax Informatics board," the Indian company said in a statement, adding it would not comment on market speculation.
High-end smartphone maker Pantech has struggled against competition from giant rivals Samsung Electronics and LG Electronics Inc in South Korea, where nearly 70 per cent of mobile users have smartphones.
Pantech also sells phones in such markets as the United States and Japan.
Micromax has brought smartphones to the masses in India's price-sensitive market where basic handsets still dominate, with heavy advertising and phones based on Google Inc's Android software starting at $50 - almost half the price of a comparable Samsung model.
Now the unlisted company backed by private equity firms TA Associates and Sequoia Capital is trying to push into pricier segments dominated by global brands and break into overseas markets.