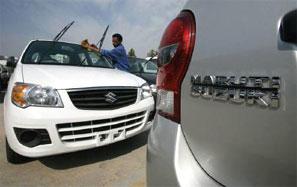 With Maruti Suzuki India Ltd (MSIL) changing track on its proposed Gujarat factory on Tuesday by announcing it would be built by a wholly owned subsidiary of parent company Suzuki Motor Corporation (SMC), significant changes will need to be made in the agreement it had signed with the government. The company's vendors would also need to be incorporated in the new plan.

R C Bhargava, chairman, MSIL, told Business Standard that as far as the Gujarat government was concerned, the company was confident these changes could be worked out. "A formal application would be made, notifying the government of the change of plan, and the necessary changes that need to be incorporated in the State Support Agreement (SSA). With a state like Gujarat, we are confident things can be sorted."
He added there would be no change in the incentives already granted (by the state) to the company.

Sources in the state government also indicated while the SSA needed to be reworked extensively, it should not be a hurdle in the way of the project coming to the state.
"Now, the arrangement would be more like a contract manufacturing set-up. The SSA would be reworked in that manner. As far as the land is concerned, Maruti would have to lease or rent it out to the new subsidiary of SMC and these details would need to be incorporated in the agreement," said one.

State support
Maruti Suzuki signed a State Support Agreement with the Gujarat government in June 2012 for buying land and setting up a factory
The company has been offered a refund of value-added tax for 15 years, provided the amount did not exceed the company's investment in the state
The company was offered land at Hansalpur (around 110 km from Ahmedabad) at Rs 670 a sq m (or Rs 27 lakh an acre). The 640-acre plot, therefore, cost around Rs 172 crore