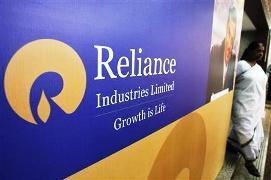 In the second quarter of this financial year, Reliance Industries became India's first private sector company to cross a quarterly revenue of Rs 100,000 crore (Rs 1,000 billion).

The stock market, however, remains cool to this latest milestone.

India's largest private sector company (by revenue) has now fallen behind Infosys to become the third most influential stock on Dalal Street.

At its current stock price, RIL now has 8.4 per cent weight in the Sensex against Infosys' 8.8 per cent.

ITC is the biggest market mover, with nearly 15 per cent of the combined free-float market capitalisation of all Sensex companies.

At the beginning of this year, RIL was the second biggest stock in the index, with 9.3 per cent weight, behind ITC's 9.8 per cent. Till three years earlier, Reliance was the biggest market mover, with index weight of a little over 12 per cent (see table).

Analysts attribute this to investors' preference for fast moving consumer goods (FMCG) and information technology (IT) stocks, besides below-par financial performance by RIL in recent years.

" In recent years, investors' have increased their exposure to FMCG and IT sectors to hedge their portfolio from the macro economic volatility.

It benefited stocks such as ITC, TCS and Infosys, among others.

The Reliance stock's price also suffered due to inconsistent financial performance over three-four years," says G Chokkalingam, managing director & chief investment officer, Centrum Wealth Management.

RIL's net profit has declined from a high of Rs 24,503 crore (Rs 245.03 billion) in FY10 to Rs 20,879 crore (Rs 208.79 billion) in 2012-13.

This has had a cascading impact on its stock price and the market capitalisation declined by nearly 40 per cent during the period.

The broader
market, however, remained flat during the period, aided by a strong rally in defensive sectors such as FMCG, pharmaceuticals, IT and private sector banks.
In the past three years, ITC's market value has more than tripled and that of TCS rose by two and a half times.
Infosys has been a slow mover and has gained only 40 per cent during the period, mostly in the few months after the return of former chairman N R Narayana Murthy.
This resulted in a gradual decline in RIL's weight in the benchmark Sensex, where weight is calculated on the basis of the free-float (non-promoter holding) market capitalisation of every constituent stock.
The energy and petrochem major, however, remains India's second most valuable company (in market capitalisation), behind Tata Consultancy Services and ahead of ITC.
At its closing price on Thursday, it is valued at Rs 284,090 crore (Rs 2,840.9 billion), below TCS' current Rs 412,523 crore (Rs 4,125.23 billion).
ITC is valued at Rs 273,574 crore (Rs 2,735.74 billion).
The weight of the various stocks in the index would depend on the relative movements.
If the rupee remains weak, IT exporters such as TCS and Infosys might continue to steal a march over others, while ITC could remain range-bound.
" The market composition will be in favour of companies such as Reliance only if the global economic environment improves. As of now, the situation remains iffy," says an analyst on condition of anonymity.
Others are more optimistic and say the worst is behind RIL and its influence on Dalal Street will only increase from here.
"The proposed upward revision in natural gas prices by the government from next year will make more of RIL gas reserves economically viable and lead to an increase in gas production and revenues.
"There is also an opportunity to monetise RIL investments in its retail and telecom ventures over the next two years," says Chokkalingam.