British magistrate presiding over Mallya extradition case says India's prison standards are not up to the mark
Illustration: Uttam Ghosh/Rediff.com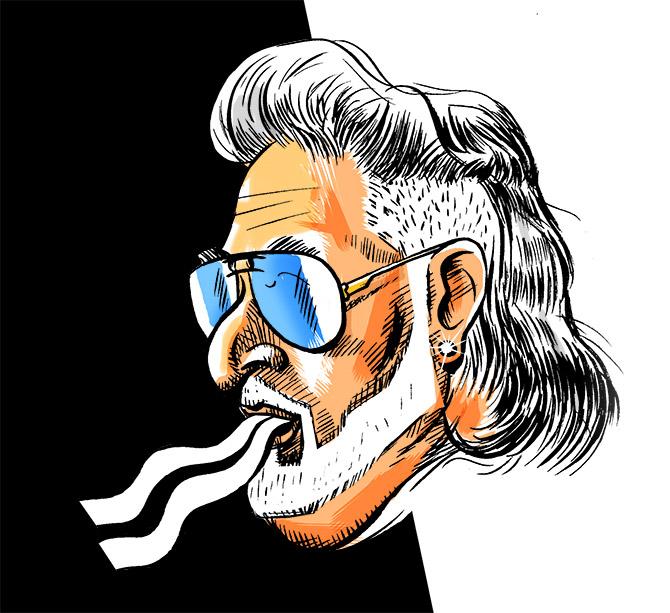 Prison conditions in India have become an issue in the Vijay Mallya extradition case, which is at a preliminary stage in the Westminster Magistrates' Court in London.
The presiding magistrate herself raised the matter during a case management hearing on Thursday.
Emma Arbuthnot, chief magistrate of the court presiding over the case, suggested that India's prison standards were not up to the mark, and added this had been "raised before" in previous cases.
To this, the barrister appearing for India's Central Bureau of Investigation (CBI) and the Enforcement Directorate (ED), Mark Summers, said, "We have received detailed assurance with photographs...We anticipated this was going to be an issue."
Mallya, 61, is wanted in India for allegedly colluding with senior executives of IDBI Bank to secure a loan of Rs 900 crore (Rs 9 billion) for his Kingfisher Airlines, which has closed down since.
He is also accused of having siphoned off money abroad from India.
The businessman - who is otherwise still a significant shareholder in United Breweries in India, which produces Kingfisher Beer, and owner of Force India in the Formula One motor racing - refutes both charges.
"I have denied all allegations and continue to deny them," he said. He maintained "no loan has been diverted anywhere".
Actual arguments pertaining to the extradition will commence on December 4.
Two weeks of continuous hearing has been set aside for the purpose.
On July 30 last, Britain's Crown Prosecution Service (CPS), representing the CBI and the ED, served a 30-page summary of a more than 2,000-page document earlier submitted by it, after being ordered to do so by the magistrate.
In response to the summary, Mallya's lawyer, Ben Watson, confirmed in court he had sent in his response, which was received by the magistrate on Wednesday.
He expressed his side's readiness to defend his client, indicating he intends to present experts from the airline industry, banking and politics and an Indian lawyer to argue his case.
As usual, sparks flew between the two barristers. They quarrelled over the fact that the defence had sent a box full of papers to the prosecution.
The magistrate decreed at Watson's request that the CPS would share copies of the documents with all after scanning them. Earlier, the 2,000-page chargesheet sent from India had been a bone of contention.
For the first time, Mallya did not appear in court on Thursday. He had been doing so since being briefly arrested and produced in court in April, following a request from the Indian government to the British government for his extradition.
He had been exempted from doing so by the magistrate in June, but he attended a hearing in July.
He was granted conditional bail at the very beginning, but will have to make personal appearances from December 4.
Apart from the concern in British courts about prison conditions in India, India not being a signatory to the United Nations Convention Against Torture is also a factor.
Furthermore, the approach of the Indian government and a section of local media may have facilitated Mallya to argue he is being politically hounded and is a victim of a media trial.
Barring a solitary exception of a person not wanting to appeal a verdict, Indians suspected of far more serious offences, such as murder, terrorism and theft of defence secrets, have till date not been extradited from the UK despite a treaty on the subject existing between the two countries since 1993.