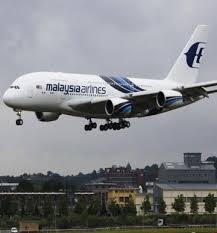 Troubled Malaysia Airlines, hit by double disasters of MH370 and MH17 plans to delist and make it fully government-owned under a 'complete overhaul' announced by the its largest shareholder on Friday.

Malaysian state investor Khazanah Nasional, which owns nearly 70 per cent of the airline, said it had submitted a proposal to the Malaysia Airlines to delist the company. Under the plan, minority shareholders will be bought out.

Khazanah said delisting is the first step in a restructuring process to overhaul Malaysia's national air carrier.

The fund said that more details will be announced by the end of the month.

The takeover would cost 1.38 billion ringgit ($429 million).

"The proposal will enable minority ordinary shareholders of MAS to receive a capital repayment amount of 27 sen per ordinary share.

"Upon successful completion of the Proposed SCR, Khazanah will become the sole ordinary shareholder of MAS, which would lead to a de-listing
of MAS".
Khazanah said in a statement that its proposed 'complete overhaul' of Malaysia Airlines will take six to 12 months after it has secured approval from shareholders.
"Nothing less will be required in order to revive our national airline to be profitable as a commercial entity and to serve its function as a critical national development entity," the statement said.
Khazanah will undertake a comprehensive review and restructuring of the airline.
Trading in Malaysia Airlines was suspended from 9am to 5pm on Friday.
The plan comes after the loss-making carrier's two recent disasters.
On March 8, MH370 carrying 239 people vanished mysteriously and a search is still underway in Indian ocean.
In another incident, on July 17, MH17 with 298 onboard was shot down over Ukraine.
Before the disasters, the carrier's financial performance was among the worst in the industry, putting a question mark over its future.