Maharashtra and Delhi are among the states having the highest number of active companies, each having more than 1.8 lakh entities.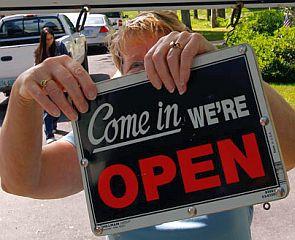 When it comes to active companies, Maharashtra had 182,300 lakh while Delhi's count stood at 181,500 lakh at the end of October.

They are followed by West Bengal where the number of active stood at 129,700 lakh companies during the same period, according to latest data compiled by the Corporate Affairs Ministry.

Even though there are more than 13.52 lakh registered companies, only around 912,000 are active while over 144,000 are dormant.
Those entities that have not filed their annual returns/balance sheets for more than three straight years are classified as dormant.

At the end of October, the tally of closed companies stood at more than 265,000. Among them, over 241,000 entities were defunct.

Meanwhile, in October alone, close to 6,600 companies got registered in different parts of the country with an authorised capital of Rs 2,833.87 crore (Rs 28.33 billion).

In terms of states and union territories, the maximum number of new were from Maharashtra (1,304) followed by Delhi (1,149) and Uttar Pradesh (536), respectively.