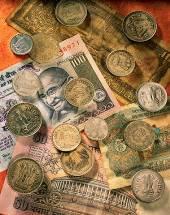 Concerned over the loss the state exchequer may suffer because of allocating free houses to slum dwellers till 2000, the Maharashtra [ Images ] government is mulling over framing a policy whereby the slum dwellers will have to pay for the cost of housing.

"We had taken an unfortunate decision of giving free houses to slum dwellers. It is now difficult to uphold that plan. We are planning to bring some policy that will make
these people (slum dwellers) pay for it (the housing)," Maharashtra Chief Minister Prithviraj Chavan [
Images
] said at an event in Mumbai [
Images
] on Wednesday.
The policy will be in line with that for mill workers, according to which, housing was provided to them at affordable rates on a no-profit-no-loss basis.
The Maharashtra Housing and Area Development Authority in June allotted low-cost houses to 6,925 mill workers at a subsidised price of Rs 4,81,000 to Rs 935,000.
In January, the government had decided to provide free housing to all slum dwellers up to 2000.
"There are nearly 14.6 lakh (1.46 million) slum dwellers in Mumbai. If we take the case of (slums in) Bandra-Kurla Complex (area), the cost of each slum is around Rs 1 crore (Rs 10 million).
"It is this kind of value of the area and it is very unfortunate that we took a decision to provide free houses to them," he said.