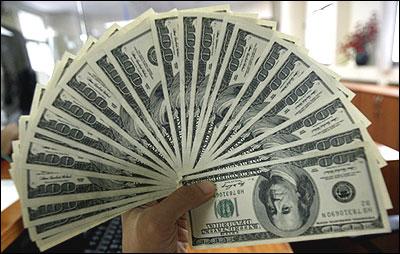 The value of merger and acquisition deals involving Indian companies jumped 3.2 times in the April–June quarter this year compared to same period of 2012, Ernst & Young said.
Merger and acquisition (M&A) activity involving Indian companies included 156 deals with a total disclosed deal value of $12.1 billion in the quarter. In the same quarter last year, 198 deals worth $3.8 billion were announced, the consultancy firm said.
Compared to the previous quarter of January-March 2013, the aggregate disclosed deal value increased four-fold from $3.1 billion, while deal count reduced by one-third from 235 deals.
"The quarter has been one of the best in recent times for the Indian M&A in terms of value. Weak rupee did not deter Indian companies with strong balance sheets and access to relatively cheaper dollar loans to acquire assets abroad," E&Y Partner and National Director, Transactions Advisory Services, Amit Khandelwal said.
In the coming quarters, he said, access to cheap foreign debt and pressure on the Indian rupee are likely to play a key role in deal-making.
"Increasing clarity on the tax and regulatory front is likely to spur more inbound deals. On the outbound front, more M&As are expected in the natural resources sector. Local deal activity is likely to be driven by restructuring and consolidation since several domestic players have accumulated huge debt on their books," he added.
The second quarter witnessed a total of three billion-dollar deals compared to just one transaction seen in 1Q13 and all three deals were cross-border in nature.
Outbound deals declined in volume but rose significantly in value due to two billion-dollar deals, E&Y said. In April-June 2013, aggregate disclosed deal value of outbound deals was at $5.1 billion while deal count was 25.
When compared to 2Q'12, the outbound M&A declined in terms of deal count (from 36 deals) but improved three-fold in deal value from $1.6 billion. Significant depreciation of the rupee against the dollar recently discouraged Indian players from making acquisitions overseas by making outbound deals costlier.
Further, E&Y said, the number of inbound deals also reduced to 40 in 2Q13 from 50 in 1Q13. The UK emerged as the most acquisitive nation in India, responsible for eight inbound deals with a disclosed value of $5.4 billion, with companies heavily investing in the consumer products sector.
The quarter recorded half of the outbound deal activity in North America with the US being the dominant country. Indian companies made 11 acquisitions in the US for a deal value of $2.3 billion.