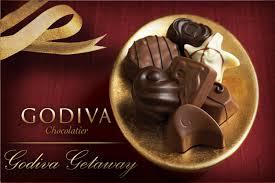 Two major luxury brands, Godiva chocolates and Faberge jewellery, have unveiled their plans to expand their presence in the emerging Indian market.

While the Belgian chocolatiers will kick off with a store soon, Faberge aims to build on its gem-cutting base in Jaipur.

"India is important for us as part of our going East strategy.

"Indian tourists already experience Godiva in stores such as London and Paris.

"The key challenge will be to understand the local market and adapt out products and services to Indian tastes," said Guillaume de Foucalt, vice-president of Godiva Chocolatier, at the India Summit 2013 in London on Friday.

"We are confident based on our success in markets around India, for instance in China we discovered consumers prefer salty rather than sweet products. We will leverage that experience to be relevant to the Indian market," he added.

Faberge, known for its iconic be-jewelled eggs, had recently merged with UK-headquartered rare-coloured
gemstones producer Gemfields.
"A lot of our rough material goes to India and the cutting is largely done in Jaipur. We aim to create jewels that tell a story and have genuine character," said Katharina Flohr, managing and creative director of the firm, which is in the process of fine-tuning its India strategy.
The India Summit at Montcalm Hotel in central London was organised by Plus 91 Europe, a UK-based network of CEOs and corporate professionals, with the aim of exploring and analysing growth opportunities for Western companies in the Indian market.
"India is not only one of my favourite countries but also an important giant economy.
"It offers a touch more certainty that you don't always have in developing markets elsewhere," said keynote speaker Kenneth Clarke, a minister without portfolio in British Prime Minister David Cameron's Cabinet.
"India is steadily transforming all the time.
"It matters to British government and British business immensely," he added.