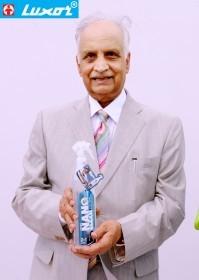 The founder and chairman of one of the country's leading pen manufacturers, Luxor Group, DK Jain passed away today in the city.

He was 71.

According to a company official, Jain died following a cardiac arrest at his residence in the afternoon on Wednesday.

Jain was the chairman and president of Luxor Group, the company which has brought internationally-renowned brands like Waterman, Parker and Pilot to India.

He is survived by wife Usha Jain, son Pankaj Jain and three daughters, Pooja Jain, Priya Jain and Payal Kapoor.
Image: D K Jain