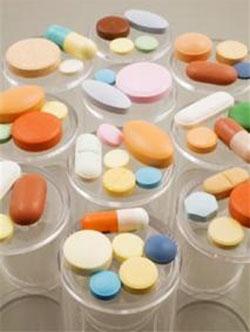 India's Lupin Ltd is recalling 9,210 bottles of infection-preventing drug Suprax which failed a purity test in the United States, the U.S. Food and Drug Administration said.
The Suprax recall is the second for India's fourth-largest drugmaker by sales, after pulling nearly 65,000 bottles from the U.S. in January last year because of discoloration.
Recalls are not uncommon among drugmakers. This year alone, recalls have been conducted by all of Lupin's bigger local rivals - Ranbaxy Laboratories Ltd, Sun Pharmaceutical Industries Ltd and Dr. Reddy's Laboratories Ltd .
The latest recalled bottles of Suprax, used to prevent or treat bacteria-related infection, "did not meet specification in total impurities", the FDA said on its website on Monday.
The FDA classified the incident as a Class III recall, meaning use of or exposure to the drug is unlikely to cause any adverse health consequences.
A Lupin spokesperson on Tuesday confirmed the recall, which began in January, and said the company expects "no business consequence".
The recent recalls come amid increased FDA scrutiny of medicines produced in India, which supplies about 40 percent of generic and over-the-counter drugs sold in the U.S.
Indian drugmakers are heavily reliant on the U.S. where Lupin, for instance, derives around 40 per cent of sales.