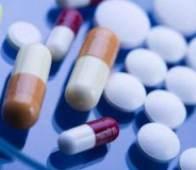 Lupin has got a much-awaited approval from the US Food and Drug Authority for its oral contraceptive tablets.

Lupin will be launching the generic version of Yasmin, a brand of Bayer Healthcare.

Lupin's drospirenone and ethinyl estradiol tablet is a combined oral contraceptive, used to prevent pregnancy.

In the US, Yasmin generates annual sales of $275 million.

This is a big approval, as the product has the potential to generate sales of $50 million and $10 million in profits annually, said T Ranvir Singh of Sharekhan.

Conservative estimates suggest the company will be able to garner 10 per cent of the market share in the coming year, which adds up to $27.5 million.

The product is likely to be launched immediately and the revenues will flow in from the fourth quarter.

The oral contraceptive market in the US is growing at a clip of eight-10
per cent yearly, and has fewer competitors, as manufacturing these products is complex.
There are three others in the market for Yasmin copycats -- Sandoz, Watson and Teva.
Lupin is a vertically-integrated player in the oral contraceptive space and has a pipeline of 30 products in the space and Yasmin is one of the most important and biggest products.
Given complex manufacturing processes and high investments, the competition is low in the oral contraceptive segment and typically attracts only a few players.
The price erosion too is not more than 20-30 per cent, explain analysts, and consequently these products are highly profitable.
In order to gauge the size of the oral contraceptive opportunity in the US, analysts cite the $12 billion revenues that top four oral contraceptive products generate in the USA.