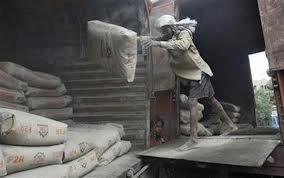 L&T has stopped vesting stock options with its employees, as a static share price and tax issues have made this unattractive for its staff. Instead, the company is offering higher salaries to compensate its employees.

In the quarter ended September, the company's employee costs rose to an all-time high of Rs 1,580 crore (Rs 15.8 billion), even as company's margins took a beating.

Employee costs, as percentage of sales, rose to 11 per cent (the highest in the past 12 quarters) from 9.3 per cent in the June quarter.

"Stock options would have increased equity dilution and led to lower earnings per share. Instead of paying through stock options, the company has decided to give them more salary," said an analyst.

The net impact on profit and loss account, however, will be high due to higher salaries paid this quarter.

The company declined to comment on the stock options.

On Tuesday, the L&T stock closed at Rs 1,001.85 on BSE, down 0.04 per cent.

Tax lawyers say a higher salary is a better option for employees, as the stock has remained static in the last four years.

This makes vesting stock options unattractive for employees, owing to personal taxation issues.

Also, a company has to pay fringe benefit tax to the government on the options it grants to employees.

In some cases, a company recovers this tax from employees, making the options more unattractive.

"The tax is
levied on the difference between the market price of the shares on the date of exercise and the exercise price paid by the employee.
"The rate would be that applicable to the employee on his salary; currently, the highest bracket is 30 per cent," says Daksha Baxi, executive director, Khaitan & Co.
This tax is levied on employees at the time of exercise of his vested options by the employee and when the shares are given to him, either transferred from the employee stock ownership plan trust or issued anew by the company.
So far, L&T was issuing shares directly. However, in the future, it may issue shares through an employee trust, which currently owns about 15 per cent stake in the company.
In a conference call after the announcement of the company's September quarter results, L&T had said during that quarter, salaries rose due to annual revisions and the fact that the L&T management had factored in rising prices.
In a report dated October 23, Morgan Stanley downgraded the company's target price, but said it continued to believe L&T remained the best bet to play the Indian long-term story.
"However, with headwinds continuing on the top line and, more importantly, margins, the stock seems fully valued. The TINA (there is no alternative) factor and good quality management keep us equal weight," an analyst had said.
"We expect the stock to weaken a bit on the reported numbers (especially after the good run in the last six weeks) and remain in wait for a better entry point or the return of corporate capex in India to turn more positive."