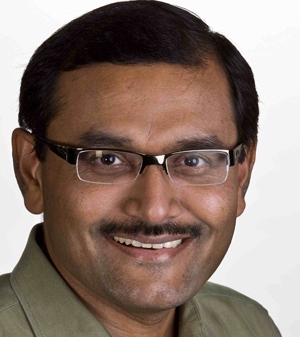 Global professional network LinkedIn's Indian-origin top executive Deep Nishar is leaving the company after a tenure of six years during which he "transformed" the member experience and helped increase the user base tenfold to 313 million around the world.
An Indian Institute of Technology, Kharagpur and Harvard Business School alumnus, Nishar is Senior Vice President for Products and User Experience at LinkedIn.
In a blog post on Thursday, Nishar said he will be stepping aside from his full-time role in October but would continue to act in an advisory capacity to the company and its CEO Jeff Weiner.
Nishar had joined LinkedIn in January 2009 from Google where he was Senior Director of Products, Asia-Pacific.

"I am passionate about building and leading businesses and companies that have the potential to make a significant positive impact in the world and have had the honour and privilege of doing so at both LinkedIn and Google. I look
forward to the possibilities that the future holds and the opportunity for a 'three-peat'; or, as my cricketing buddies would say, a 'hat-trick'," he said.
He said LinkedIn is in "great shape" and is on its way to "mapping the global economy to connect talent with opportunity at massive scale."
LinkedIn credited Nishar for "completely" transforming member experience during his tenure and helping it become an integral part of a professional's day.
Acknowledging Nishar for his "dedication and contributions," the company said that he had joined LinkedIn when it had over 30 million members and "during his time at the company, the member base has grown tenfold to 313 million members around the world."