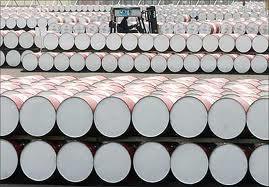 Oil marketing companies have seen their market capitalisation erode by nearly half over January-August.

Despite gradual diesel price increases, concerns on underrecoveries (between actual and subsidised cost of retailing certain fuels) have risen in recent months as the rupee depreciated and global oil prices surged due to conflict in Syria.

Analysts, however, believe the correction is overdone.

Though the decision on exact subsidy share is likely only at the end of financial year, historically the OMCs have never been allowed to slip into losses.

This gives some comfort for the stocks. In July-August, Hindustan Petroleum and Indian Oil had fallen to their 11-year and four-year lows, respectively.

They have seen some recovery, due to the rupee's appreciation (eight to nine per cent from all-time lows) and a fall in oil prices.

While the downside is limited, the upside will depend on what the government does on diesel price (a bigger than usual) rises and clarity on export parity pricing.

Crude relief

With the clouds of war on Syria moving away, Brent crude oil trades at $109 a barrel, compared to $117-118 in August-end.

After falling below 68 to a dollar in August, the rupee has recovered to about 62.

In rupee terms, this means a decline of almost 15 per cent in crude oil prices (from August lows).

Analysts at Citi see the gross underrecovery at Rs 140,000 crore (Rs 1,400 billion) for FY14, based on an average crude oil price of $102/barrel (year-to-date average is $106) and an average of 60 a dollar for the rupee (year-to-date average of 58.7).

Analysts at Credit Suisse think underrecoveries would remain at Rs 105,000-135,000 crore (RS 1,050-1,350 billion) in FY14/15.

Though these estimates are much higher than the Rs 80,000 crore (Rs 800 billion) at the start of the year, these are still less than the Rs 160,000 crore (Rs 1,600 billion) in FY13.

Diesel prices

After a series of 40-50p a litre increases, the underrecovery had fallen to Rs 3 a litre in May.

However, rising oil prices and the rupee depreciation meant another rise in these.

Citi analysts say diesel losses probably peaked in the first fortnight of September at Rs 14.5 a litre.

Based on spot rates, they estimate diesel losses are now Rs 12 a litre and every Rs 1 a litre increase in diesel prices could reduce full year underrecovery by Rs 3,800 crore (Rs 38 billion).


Thus, any substantial price rise will be positive for OMC earnings and ease the pressure on working capital.
EPP implementation?
While the finance ministry is pushing for implementation of EPP, which would lower the government's subsidy burden, reports suggest the petroelum ministry is not in favour.
Under an EPP regime, refiners would lose the benefit of import duties, which otherwise get added to the cost of fuel at their refinery gates before being sold to marketers at their petrol pumps.
While EPP would reduce the price of fuel which the government uses to calculate subsidy, this would hurt refining margins for OMCs by $2-2.5 a barrel.
Credit Suisse analysts observe that if the three OMCs (IOC, BPCL, HPCL) had borne no net underrecovery in FY13, their reported Ebitda (operating earnings) after including other income would have been Rs 17,810 crore (Rs 178.1 billion), Rs 8,040 crore (Rs 80.4 billion), Rs 5,408 crore (Rs 54.08 billion), respectively, three to four per cent higher than reported.
However, if the government had compensated based on EPP, their Ebitda would have reduced to Rs 12,590 (Rs 125.9 billion), Rs 5,870 billion (Rs 58.7 billion), Rs 4,150 crore (Rs 41.5 billion), respectively.
While underrecoveries would also fall, several issues need to be resolved before EPP is implemented.
Valuations
From the Ebitda impact, IOC seems more vulnerable.
Credit Suisse analysts agree, with IOC having proportionately higher refining capacity.
However, they add that large investments/ holdings and the pipeline business mean limited downside for it.
For IOC (current price Rs 208), the consensus one-year target price from analysts polled by Bloomberg in September is Rs 268.
For HPCL (at Rs 192) it is Rs 265, indicating a potential upside of 29 per cent and 38 per cent, respectively.
As BPCL transforms from downstream oil marketing operations to an integrated player with increasing presence in exploration and production assets, the company stands out.
Its target price is Rs 432 (current price Rs 330).
With Brazilian oil & gas finds a couple of days before, there could be more upside.