LIC Nomura Mutual Fund hopes to garner around Rs 100 crore (Rs 1 billion) from around 20,000 retail investors under its newly launched Rajiv Gandhi Equity Savings Scheme (RGESS).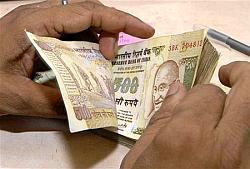 "We hope to garner around Rs 100 crore from around 20,000 retail investors from the newly-launched RGESS," LIC Nomura Mutual Fund chief executive and director Nilesh Sathe told PTI.

The RGESS was launched by Finance Minister P Chidambaram over the weekend and so far five MFs - LIC-Nomura MF, UTI MF, SBI MF, IDBI MF and DSP Black Rock MF - have got the Sebi nod to launch the scheme.

Sathe said the company was receiving encouraging response from investors for this scheme.

The RGESS, which was opened for subscription from February 9, will close on February 25.

RGESS was announced by government in the last Budget
to encourage retail investors to participate in capital markets.
Under the scheme, an investor having an annual income under Rs 10 lakh (Rs 1 million), will get a tax benefit up to Rs 50,000 per year if he is new to capital market.
On likely changes in the scheme in Budget 2013-14, Sathe said the government might come up with measures like simplification of KYC (know your customer) norms, along with some modification in the tax incentive structure, to make the scheme more attractive to the retail investors.
Currently, fund managers are of the opinion that the procedure for retail investors needs to be simplified to attract first time investors into the market.
LIC Nomura MF is an alliance between insurance major LIC and Japanese Nomura with LIC holding 65 per cent stake in the joint venture.