LG Electronics, India's largest consumer durables company, is looking to plug a chink in its armour. The company plans to re-launch its mobile phone business, a segment where it lags archrival Samsung Electronics.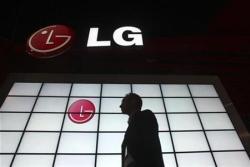 People in the know say LG is expected to launch some high-end models, once 4G mobile phone technology picks pace in India.
Currently, telecom operators such as Airtel offer 4G technology in cities such as Kolkata and Bangalore, and it is expected the technology would gather steam after the entry of more players next year.
Until then, LG plans to have "miniscule" presence in the segment. It has already scaled down its presence in the feature phone (regular handset) market, emphasising largely on the smartphone market, in which it has the Optimus brand.
However, owing to lack of demand for LG smartphones, key retailers such as Future Group, Tata Group's Chroma, Vivek's and regional chains such Snehanjali do not stock the product at all.
Rajan Malhotra, president (retail strategy), Future Group, who heads the company's electronics chain eZone, says, "Based on customer preference, we have shortlisted some mobile phone brands. Though we deal with LG in the home segment in a big way, we do not sell their mobile phones."
While Ajit Joshi, managing director and chief executive, Infinity Retail, which runs the Chroma chain of stores, was not immediately available for comments, a group executive confirmed the chain did not sell LG phones. K Mulchandani, director, Snehanjali, a Mumbai-based consumer durables and electronics chain, said the company did not sell LG mobile phones at its stores.
A mail to LG seeking comment on the re-launch and the future strategy for its mobile phone business elicited no response till the time of going to press. However, company executives say LG's strategy is to focus on mobile retailers, rather than consumer durables and information technology (CDIT) retailers. They added, as consumer durables business is the core segment for CDIT retailers, there is greater emphasis on this, in which LG is present across the board.
An executive from retail chain The Mobile Store said though the chain sold LG handsets; the sales traction for these was very low compared to Samsung, Nokia or Micromax phones. According to the Voice & Data 100 Survey, for this year, Nokia, Samsung, Micromax, Blackberry and Karbonn are the top five mobile handset vendors in India by volume.
In the smartphone category, Samsung is at the top, followed by Nokia, Micromax, BlackBerry and Karbonn.
Samsung has made giants leaps in the mobile phone business since expanding its portfolio in India in 2008. In 2010, it forayed into the smartphone market with its Galaxy series. Since then, there has been no looking.
Today, Samsung mobile phones are sold at about 100,000 outlets in India, with the company continuing to expand its reach. In contrast, LG has struggled with its handset business, both in terms of reach, as well as models.
Globally, LG ranks fifth after Samsung, Nokia, Apple and ZTE in the handset market, with a share of 3.5 per cent. In the Indian handset market, it has a two per cent share.
An expert on the mobile phone industry says, "For a global player, you need to have humongous R&D (research and development) capabilities in developing handsets and operating systems. You need to work on interfaces, brand building, advertising, and so on. LG has not been able to do it all."
Consumer durable retailers say given its small share, it is simply unviable to stock LG phones. "It is not viable for us to stock LG phones when the share is so small," says the head of a consumer electronics chain in the South. "Samsung has virtually captured the market and the demand for its products remains high," he adds.