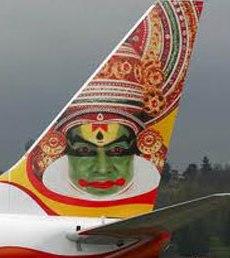 Kerala government on Wednesday said it has decided to go ahead with its Air Kerala project to operate flights to the Gulf sector, despite reservations by certain quarters on the feasibility of the state operating an airline.
"A study on the project during the previous UDF regime had found that the project is fesible. The present government has asked for an update on the project," Chief Minister Oommen Chandy told reporters during the cabinet briefing.
He said government cannot abandon the project because of the 'indifferent' attitude of Air India towards passengers from Kerala to the Gulf region, he said.
Air Kerala project plans to start low cost services to the Gulf from different parts of state with a view to help NRK's.
The proposed state-run airline Air Kerala plans to raise Rs 200 crore through equity as initial capital. While 26 per cent shares will be held by government, Cochin International
Air Port Limited and public sector undertakings, the remaining 74 per cent will be held by shareholders.
Kerala has sought speedy approval from the Centre for launching the state-run airline Air Kerala, that will primarily cater to Keralites living in the Gulf region.
The state has sought exemption from rules that require at least five-year experience in domestic services and a minimum of 20 aircraft to start services.
Kerala also pointed out that the Centre has relaxed norms for Air India Express holding, a subsidiary of Air India and so the same should also be given to Air Kerala.