Experts interviewed CMDs of nine public sector banks on Friday and Kamath is believed to be in the reckoning

A search panel headed by Reserve Bank of India (RBI) Governor Raghuram Rajan has zeroed in on a successor to RBI Deputy Governor K C Chakrabarty. Punjab National Bank (PNB) chairman and managing director K R Kamath is believed to be the lead contender.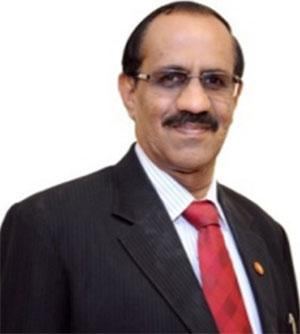 Rajan, Financial Services Secretary Rajiv Takru and other experts on Friday interviewed chairmen and managing directors (CMDs) of nine public sector banks in the capital, an official privy to the selection process said.

The panel called chiefs heading a bank for more than one year. Kamath, seniormost among the nine, is the front runner for the post, the official added.

Chakrabarty requested to be relieved on April 25, slightly earlier than his scheduled term end on June 30.

The RBI has four deputy governors — two from within the organisation, one economist and one banker.

Kamath has been a bank CMD for about six years. The search panel will now recommend the name to the government for approval. The appointments committee of the cabinet, headed by the Prime Minister, will take a final decision, the official said.

The others interviewed were CMDs of Bank of Baroda (S C Mundra), UCO Bank (Arun Kaul), Bank of India (V R Iyer), Oriental Bank of Commerce (S C Bansal), Indian Bank (T M Bhasin), Dena Bank (Ashwani Kumar), Indian Overseas Bank (M Narendra) and Canara Bank (R K Dubey).

An RBI deputy governor can be appointed for five years or till the age of 62, whichever is earlier. To be eligible, a candidate needs to be less than 60 years old.

After Chakrabarty's exit there will be two vacancies for deputy governors in RBI. The government is yet to find a replacement for Anand Sinha who retired in January.