Over two dozen companies have announced bonus issue so far in 2017

Illustration: Uttam Ghosh/Rediff.com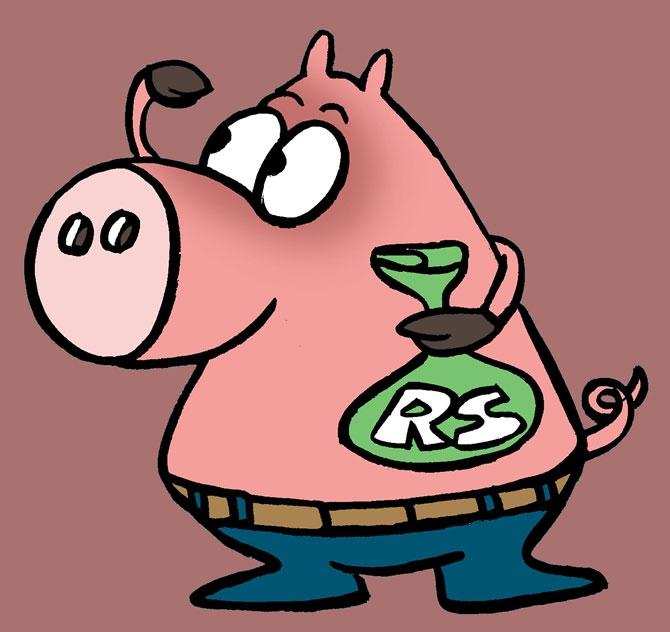 It's raining bonus shares for investors, with over two dozen companies announcing a bonus issue since the start of calendar year 2017 (CY17). Of these, nearly a dozen have announced the issue in the past one month. In comparison, 15 companies had made such an announcement in the corresponding period in the previous year, while 17 companies did so in the period under review in CY15.
Thus far in CY17, as many as 27 companies, including ICICI Bank, Petronet LNG, Godrej Consumer Products, Biocon and Wipro, have announced bonus issues.
In May alone, as many as six companies rewarded their shareholders via this route, while the board of Munjal Auto Industries is scheduled to meet on May 22 and Shilpi Cable Technologies on May 28 to consider a bonus.
Among the prominent ones, the ICICI board recommended a bonus in the ratio of 1:10 i.e. one bonus share for every 10 shares held by investors. Godrej Consumer Products and Petronet LNG, too, announced a 1:1 bonus (one equity share for every one existing equity share).
It is the maiden bonus issue for all these firms. In the information technology and pharma spaces, Wipro declared bonus shares in the ratio of 1:1 in April, while Biocon announced in the ratio of 2:1 (one equity share for every two exiting equity shares).
Market observers say bonus shares are being given to improve liquidity, besides rewarding the shareholders. After the issue, the stock price gets adjusted according to the bonus ratio. The total market value of the company, however, remains the same.
"One of the reasons for issuing a bonus is to reduce the value/price of the stock without impacting the financials. A bonus does not change anything financially in the company, but the stock price gets reduced.
As regards the information technology stocks, a bonus or buyback is more of a company-specific approach rather than a trend across the sector," explains Jayant Manglik, president (Retail Distribution) at Religare Securities.
A bonus share issue also indicates that the company is confident about the business's capacity to generate value for a larger number of investors. That apart, it also helps in boosting the trading volume at the bourses, as more number of shares are traded.
In terms of rewarding the shareholders via a bonus issue instead of a higher dividend, companies also end up paying lesser dividend distribution tax.
"The retail investor's interest is very high in the markets and a bonus makes shares more affordable for them given the sharp run-up we have seen in stock prices over the past few months.
A bonus issue is also a way of rewarding the existing shareholders. That apart, by giving a bonus, the investors also get a tax shield. Rewarding shareholders by paying higher dividend, on the other hand, would have been less beneficial given the recent policy on dividend distribution tax," adds A K Prabhakar, head of research at IDBI Capital.
In the Union Budget for financial year 2016-17, the government had levied a 10 per cent charge on income by way of dividend in excess of Rs 10 lakh on individuals, Hindu Undivided Family (HUF) or partnership firms. In the 2017-18 Budget, the government had extended the rule to include private trusts